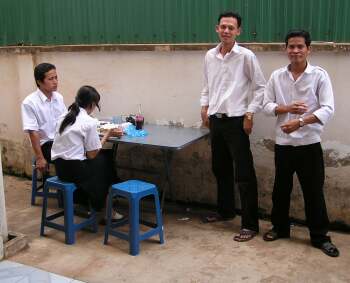 Up till now, DDP had a policy that all students had to leave school during the lunch period from 12:00 to 2:00 PM. Most of the country goes home for lunch, a shower, a nap, and a change of clothes, and it was assumed our students would do the same. But recently some parents have asked if their children could stay at DDP to eat because they live far away and don't have the money to travel back and forth twice a day. To help them, we have set up a lunch area in a covered area at the front of the school.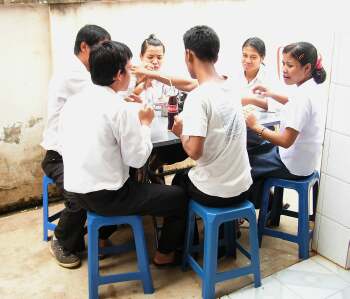 We bought two tables and ten stools and explained the policy change to our students and staff. Everyone was pleased with the changes (except our guard who could no longer take a nap during the lunch break), and from the original four students who asked, we are up to fifteen or so students staying for lunch every day now.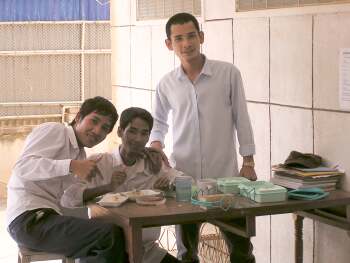 The students must bring their lunch or buy food on the street nearby, but they can use our cups and bowls and chopsticks. The project has been so well received, though, that now we think we need to buy another table and more stools. These three boys are eating off the guard's desk near the front door.