Training Sign Language Researchers
July, 2006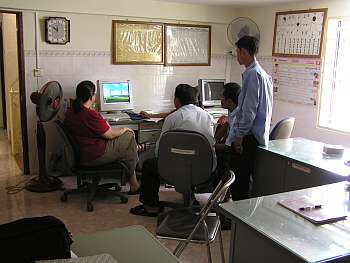 Tashi Bradford (left) is a sign language linguist working on her PhD in linguistics. For the month of July, she was in Cambodia to train the DDP sign language researchers in the area of sociolinguistics.
---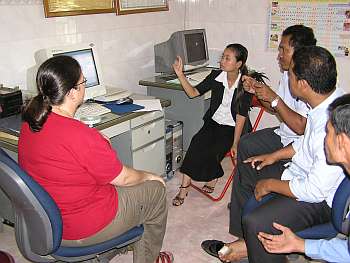 Tashi, who is deaf herself, is from the United States and is working on her PhD at Gallaudet University in Washington, DC. In connection with her work she has done research in Costa Rica and now in Cambodia.
---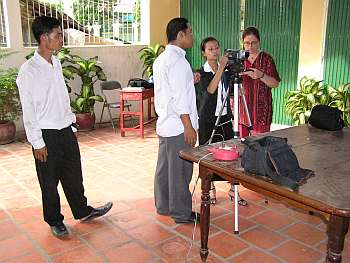 For one part of her work with the researchers, Tashi had them videotape themselves signing different concepts they encountered in their study.
---
---
Go to DDP Projects page
Go to Charlie Dittmeier's home page