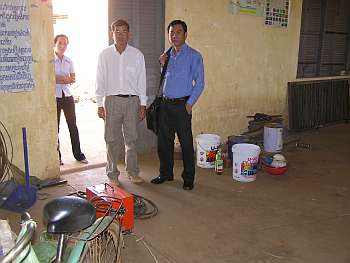 Deth Bunthok (right), the DDP Education Project Officer, with an administrator from the teacher training school which will lend a classroom to the DDP Basic Education Project. We are opening a new education project in Kampong Cham Province. They are inspecting a large classroom which was the one finally chosen for DDP to use.
---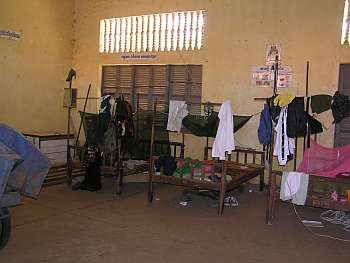 The classroom is currently being used as a living space by workers employed on various maintenance projects at the teacher training school. They probably will not be happy to be moved so that we can use this extra large room.
---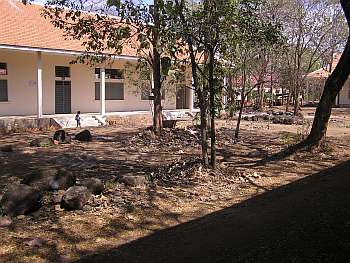 The campus of the teacher training school is very large and has a great number of buildings. Bunthok and Charlie Dittmeier looked at three different classrooms in three different buildings. The campus is also unusual because of the great number of trees on it and the presence of huge rocks, even boulders, that are found throughout the compound.
---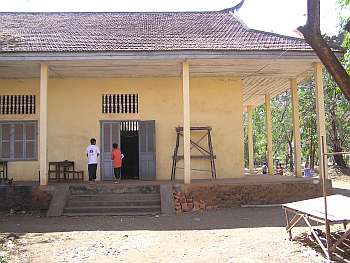 The outside of the classroom which will be made available to DDP. DDP will have to clean and paint the inside and also add real windows and doors and security bars to be able to provide security for our equipment and supplies. DDP will open the new class in this building in February, 2008.
---
Go to DDP Projects page
Go to Charlie Dittmeier's home page